Sleek MakeUp recently launched two new matte eyeshadow palettes, one with bright shades and one with dark shades and I'm absolutely in love with the Darks Palette.
I haven't mentioned much about Sleek before because although I have tried a lot of their products, none of the products I had previously tried stood out enough to mention. But this palette is right up my street so I had to feature it.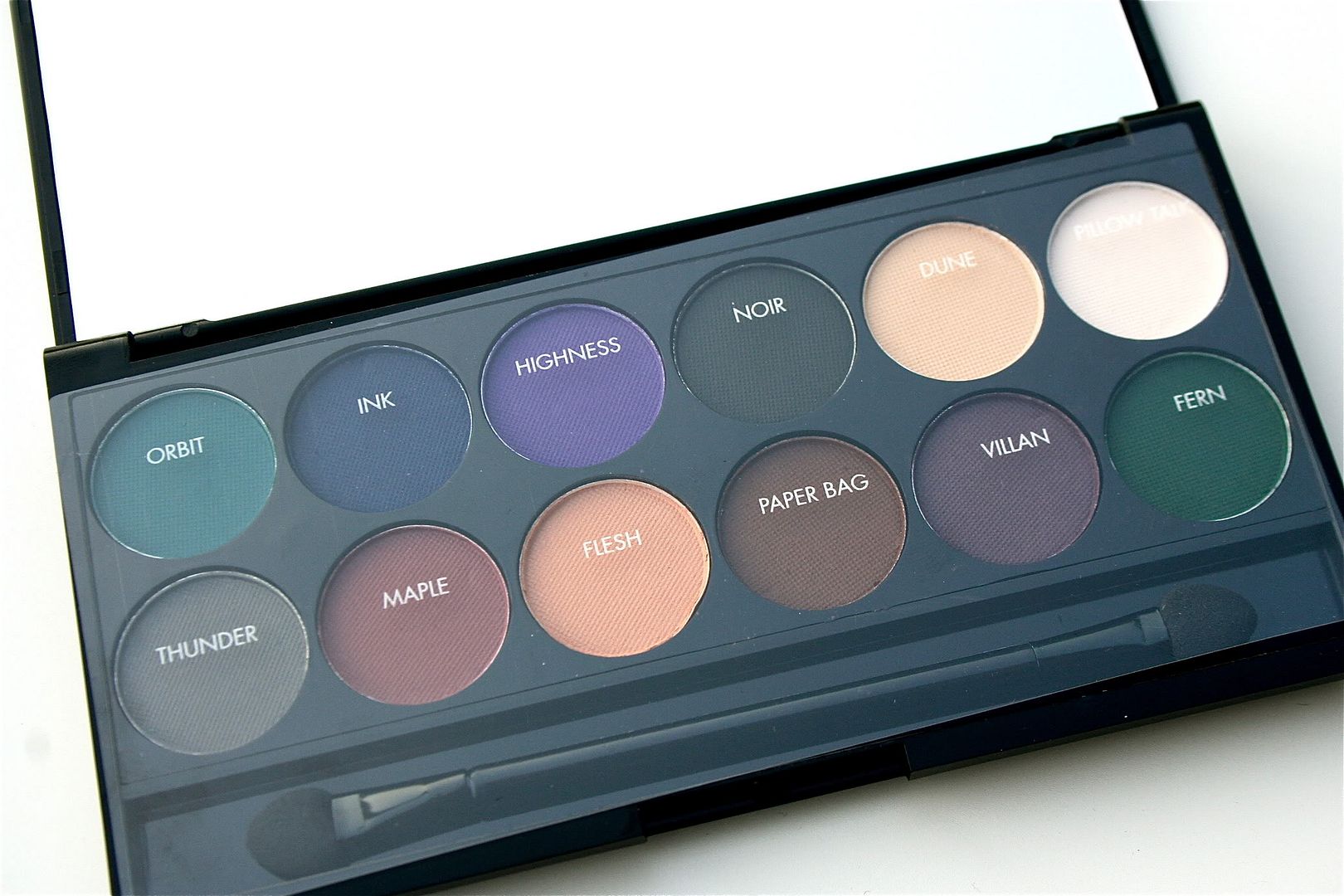 These Sleek i-Divine palettes have been knocking around for years now, often receiving rave reviews from other online folk. I however have always found them quite chalky and pretty much your average drugstore eyeshadow but this palette is different. I also really like that they have finally gotten rid of that nasty checkered indented pattern on the shadows, that certainly added to the tacky cheap makeup look in my opinion.

So onto the eyeshadows and what's so great about them. Well there are 12 colours, all matte and all in stunningly illustrious jewel tone shades.
Swatches
They blend well and although they do kick up a lot of powder like all Sleek palettes, they certainly pack a punch in the pigment department. The only shade I really struggled with was 'Fern' the deep bottle green, it just wouldn't stick to the skin. Which is a pain because with these being matte they can't really be applied wet to get a better pay off.
With that being said this is great value for the price with twelve 1g eyeshadows for just £6.49 it's a bargain and definitely worth checking out the next time your in Superdrug.
Disclosure: This product was sent to me by Sleek MakeUP.
(Images copyright of Richie Nickel)